78 views
(

0

)
Likes
1
March 24, 2017

Who benefits from SV VC Forum? 
Entrepreneurs or starup companies who want to seize investment oppptunities.
Those people who are interested in venture capital and want to get into this field or get in touch with the successful Venture Capitalists.
International students who are struggling with their future business also can come here and get inspiration from venture capitalists.
Meet with venture capitalists here and have a deeper understanding of what's updating every second in VC field. We also provide the Q&A section for members , so feel free to ask them questions. They will share their precious experience with you. We are very welcome you to interact with our venture capitalists.
Agenda:
7:00-7:20: Jakie Yang
7:20-7:40: Q&A
7:40-8:00: Mark Zhong
8:00-8:20: Q&A
8:20-8:40: Jeff Crusey
8:40-9:00:Q&A
Keynote Speakers:
Jackie Yang @ Translink Capital
Jackie Yang is a co-founder and Managing Director of TransLink Capital. He brought over 10 years of venture investment experience to the team and was one of the most active investors in the semiconductor industry during that period. Jackie is responsible for TransLink's investments in Adwo, Memoright, Montage, SandForce (acquired by LSI), Tango, and Winking Entertainment.
Founder @ Venture Capital College of America
Mark Zhong, a venture capitalist from Silicon Valley, Peking University EMBA, the president of 500 IPO Fund. Meanwhile, he is a partner at Zhongxiang Capital, Xiangdui Capital and 500-Moment Ventures. He has studied in Stanford University,UC Berkeley, Northwestern University, Cornell University and Kungliga Tekniska högskolan. He has better connection with influential venture capitalists worldwide, and wants to solve some social problems through his effort.
Jeff Crusey
VC&Tech Vet
Host:

The VCCA (Venture Capital College of America) is building an innovative platform to bridge successful Chinese entrepreneurs and investors with the Silicon Valley startup community and the U.S. venture capital industry. The VCCA enables China's entrepreneurs and investors to embark on study tours in America, learn the inner working of innovation ecosystem and collaborate with American VCs and next-generation of startup successes to expand China market.
http://www.usavcc.com
Oganizer:

VCTV is specialized in telling the stories of venture capital industry and helping people understand how venture capital works. Our mission is spread the positive energy of venture capital and promote the favorable and transparent US-China innovation ecosystem.
Co-host: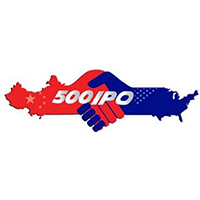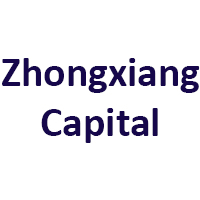 (

0

)
(

0

)